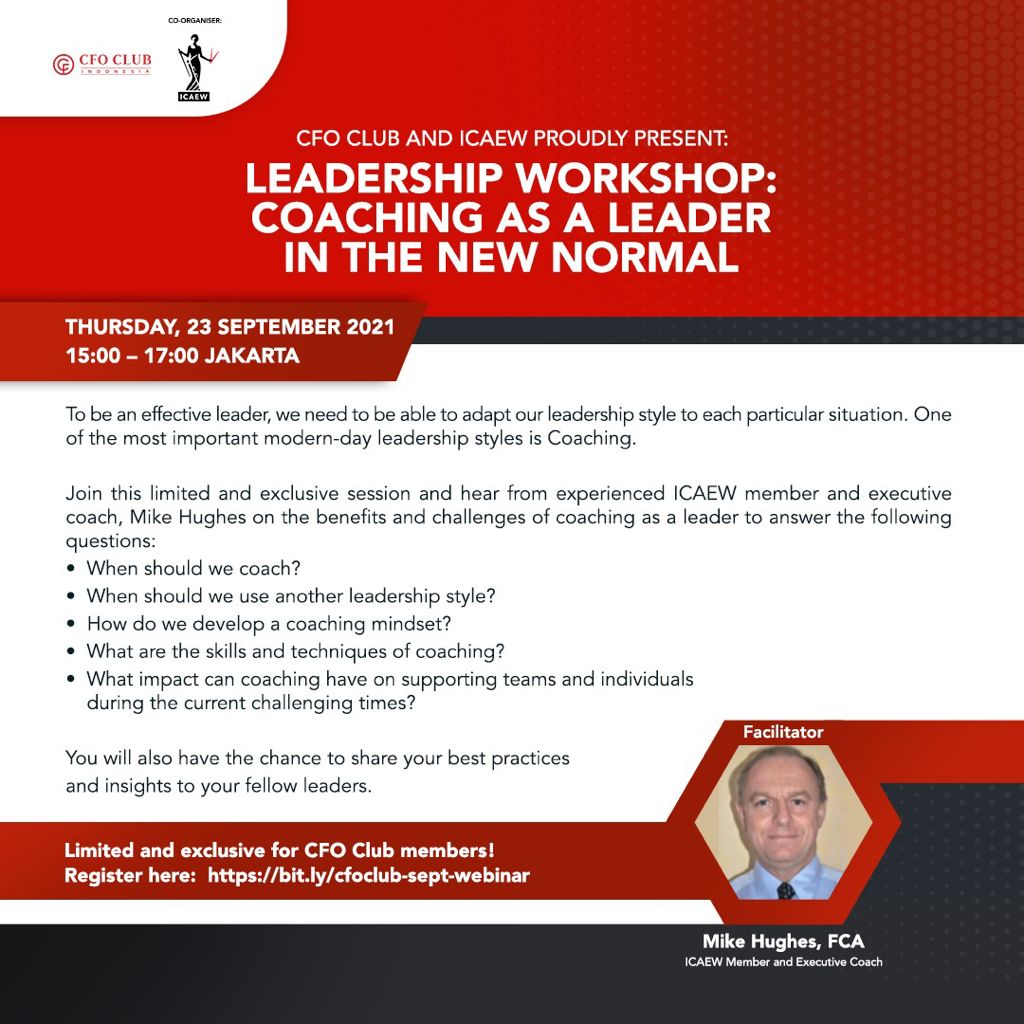 Upcoming Events
CFO Club September 2021 Webinar – Leadership Workshop: Coaching as a Leader in the New Normal
20200310 | 18:00:00-20:30:00 WIB
at Grand Hyatt Hotel - Jakarta
CFO CLUB SEPTEMBER 2021 WEBINAR
Thursday, 23 September 2021 | 15:00 – 17:00 Jakarta
Greetings from CFO Club Indonesia!
To be an effective leader, we need to be able to adapt our leadership style to each particular situation. One of the most important modern-day leadership styles is Coaching.
Join this limited one and exclusive session and hearing from experience ICAEW member and executive coach, Mike Hughes on the benefits and challenges of coaching as a leader to answer the following questions:
When should we coach?
When should we use another leadership style?
How do we develop a coaching mindset?
What are the skills and techniques of coaching?
What impact can coaching have on supporting teams and individuals during the current challenging times?
You will also have the chance to share your best practices and insights to your fellow leaders.
If you're interested in joining please click on the link below to register.
If you have any questions, please feel free to contact Elin Jayanti – 08122574811.
We look forward to welcoming you to our session!
Click here for the attendance list
Register