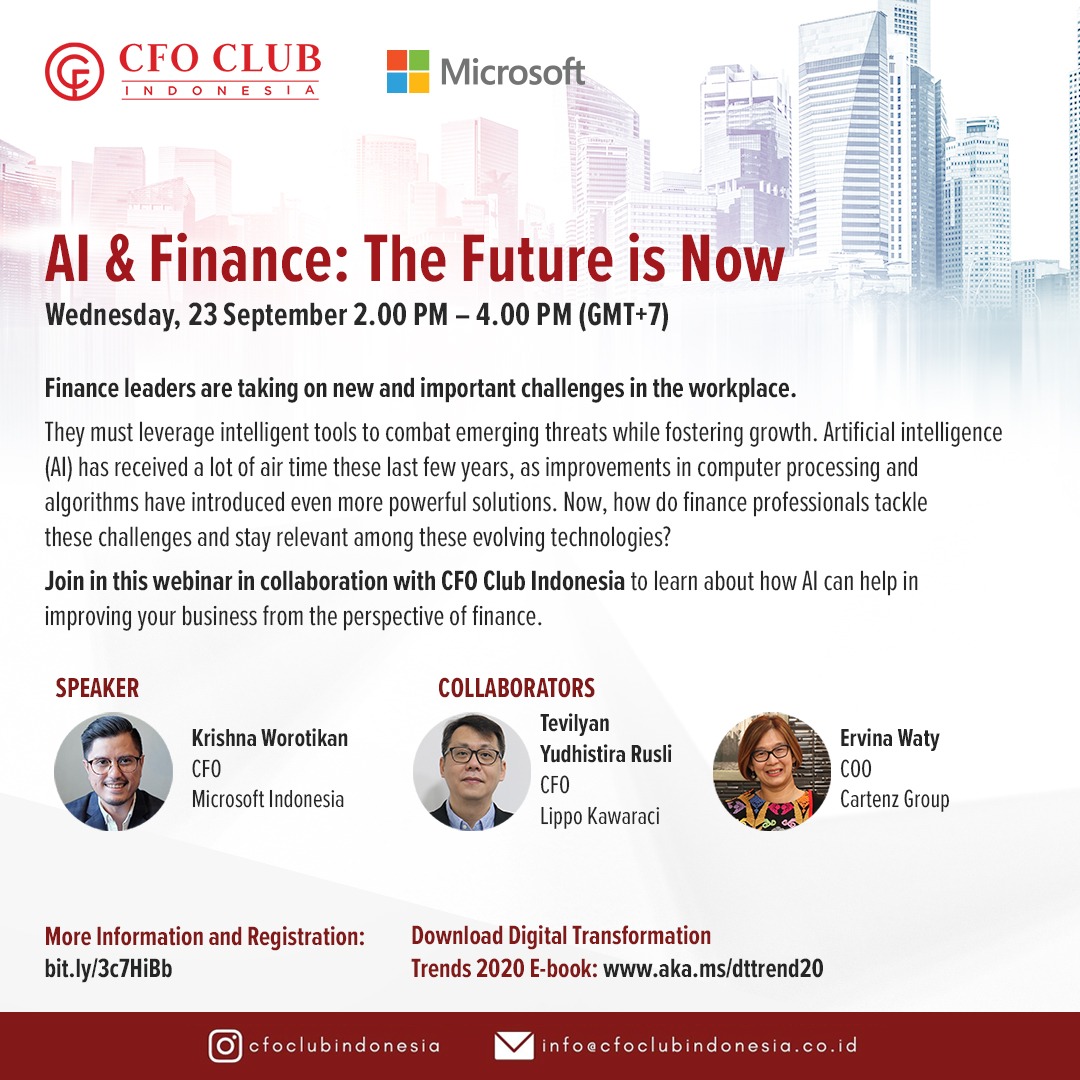 Upcoming Events
CFO Club September 2020 Webinar – AI & Finance: The Future is Now
20200310 | 18:00:00-20:30:00 WIB
at Grand Hyatt Hotel - Jakarta
CFO CLUB September 2020 WEBINAR
Wednesday, 23 September 2020 | 2.00 PM – 4.00 PM (GMT+7)
Greetings from CFO Club Indonesia!
Finance leaders are taking on new and important challenges in the workplace.
They must leverage intelligent tools to combat emerging threats while fostering growth. Artificial Intelligence (AI) has received a lot of air time these last few years, as improvements in computer processing and algorithms have introduced even more powerful solutions. Now, how do finance professionals tackle these challenges and stay relevant among these evolving technologies?
Speaker :
Krishna Worotikan, CFO Microsoft Indonesia
Collaborators :
Tevilyan Yudhistira Rusli, CFO Lippo Karawaci
Ervina Waty, COO Cartenz Group
Join in this webinar to learn about how AI can help in improving your business from the perspective of finance.
If you're interested in joining please click on the link below to register.
If you have any questions, please feel free to to contact Elin Jayanti – 08122574811.
We look forward to welcoming you to our session.
Click here for attendance list
Register