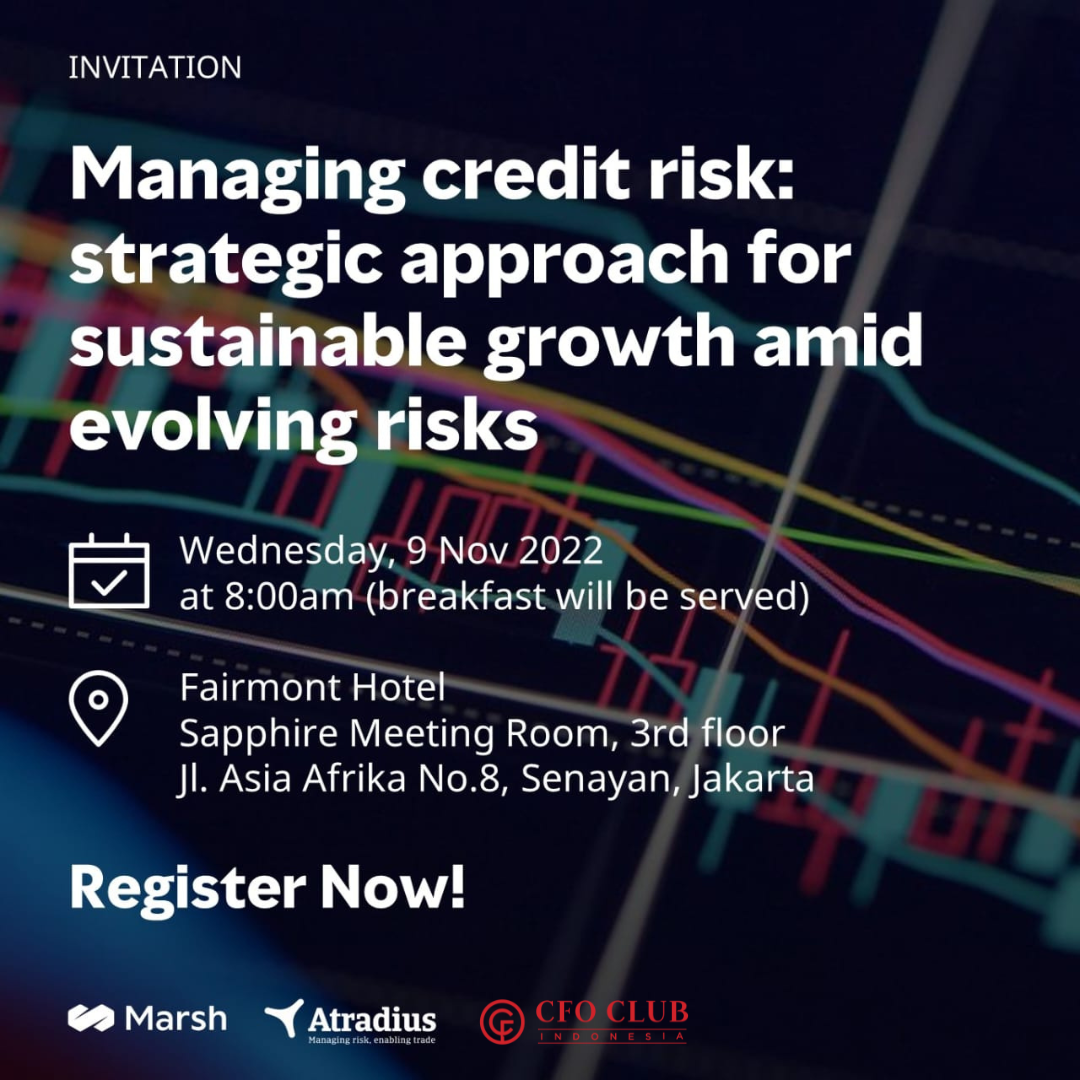 Upcoming Events
CFO Club November 2022 Event – Managing credit risk: strategic approach for sustainable growth amid evolving risks
20200310 | 18:00:00-20:30:00 WIB
at Grand Hyatt Hotel - Jakarta
CFO Club November 2022 Event
Greetings from CFO Club Indonesia!
CFO Club Indonesia in collaboration with Marsh and Atradius cordially invites all CFO Club members to an Event :
Managing credit risk: strategic approach for sustainable growth amid evolving risks
Wednesday, 9 Nov 2022
8am WIB
on Fairmont Hotel Sapphire Meeting Room, 3rd floor JI. Asia Afrika No.8, Senayan, Jakarta
If you're interested in joining please click on the link below to register.
If you have any questions, please feel free to contact Elin Jayanti – 08122574811.
We look forward to welcoming you to our session!
Click here for the attendance list
Register