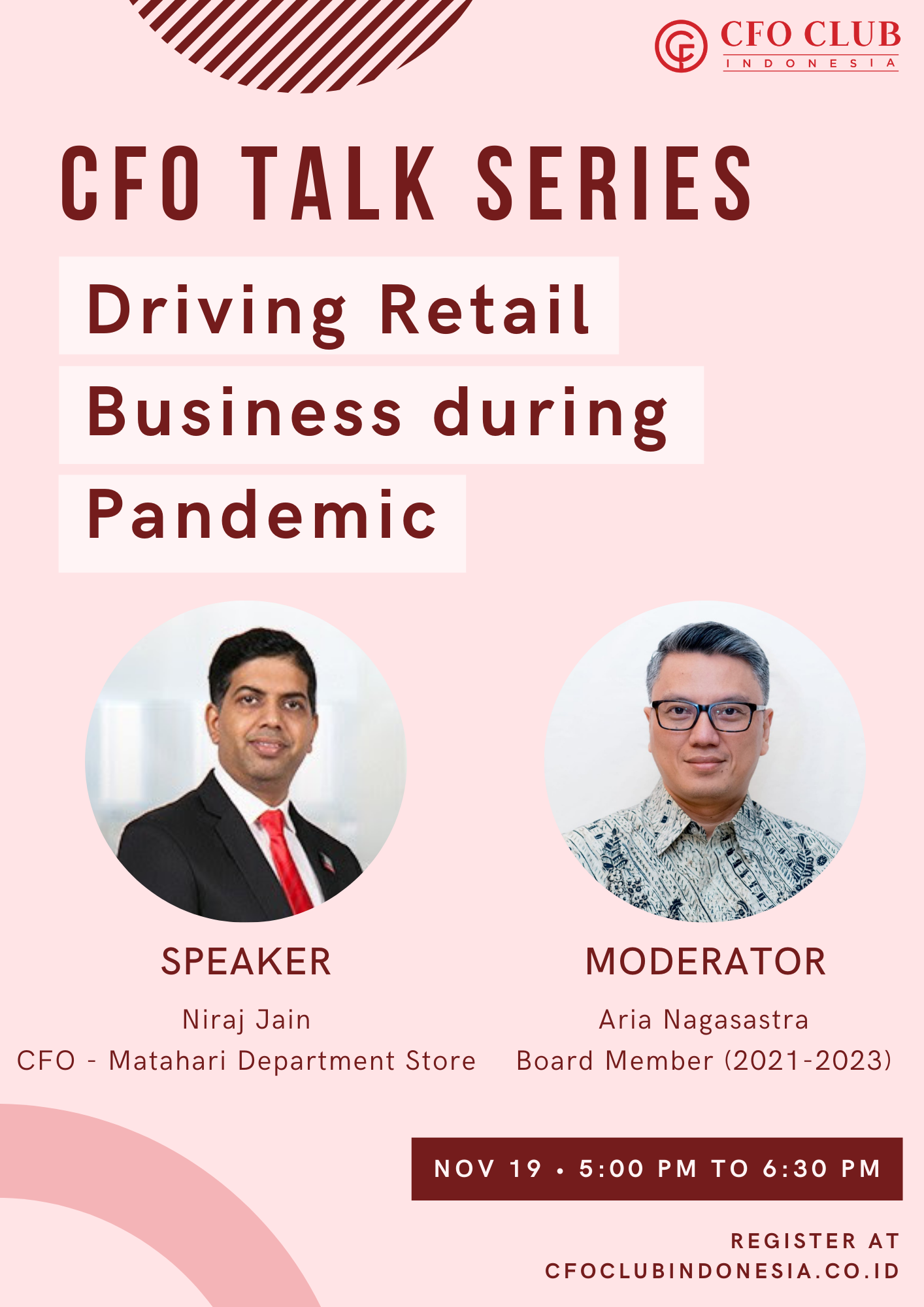 Upcoming Events
CFO Club November 2021 Sharing Session – Driving Retail Business during Pandemic
20200310 | 18:00:00-20:30:00 WIB
at Grand Hyatt Hotel - Jakarta
CFO CLUB NOVEMBER 2021 SHARING SESSION
Friday, 19 November 2021 | 17:00 – 18:30 Jakarta
Greetings from CFO Club Indonesia!
Consumer behavior is dramatically changing in the wake of the ongoing COVID-19 pandemic and causing uncertainty for the future of the in-store experience. These abrupt shifts have left many retailers scrambling to effectively serve customers.
In this sharing session, we will be discussing how to Protect and Pivoting the business in an uncertain environment
If you're interested in joining please click on the link below to register.
If you have any questions, please feel free to contact Elin Jayanti – 08122574811.
We look forward to welcoming you to our session!
Click here for the attendance list
Register