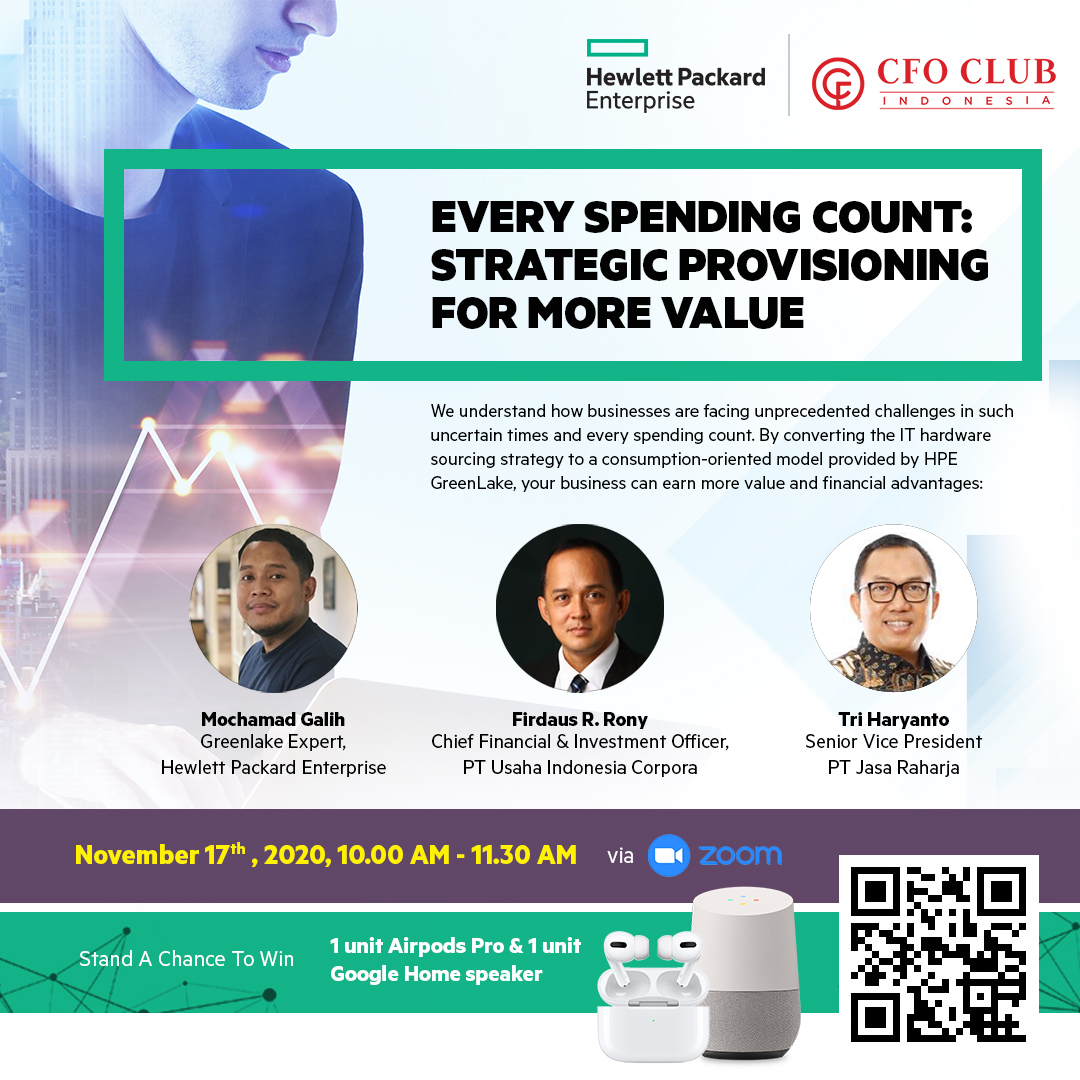 Upcoming Events
CFO Club November 2020 Webinar – Every Spending Count: Strategic Provisioning for More Value
20200310 | 18:00:00-20:30:00 WIB
at Grand Hyatt Hotel - Jakarta
CFO CLUB November 2020 WEBINAR
Tuesday, 17th November 2020 | 10.00 AM – 11.30 AM
Greetings from CFO Club Indonesia!
We understand how businesses are facing unprecedented challenges in such uncertain times and every spending count. By converting the IT hardware sourcing strategy to a consumption-oriented model provided by HPE GreenLake, your business can eard more value and financial advantages
If you're interested in joining please click on the link below to register.
If you have any questions, please feel free to to contact Elin Jayanti – 08122574811.
We look forward to welcoming you to our session.
Click here for attendance list
Register