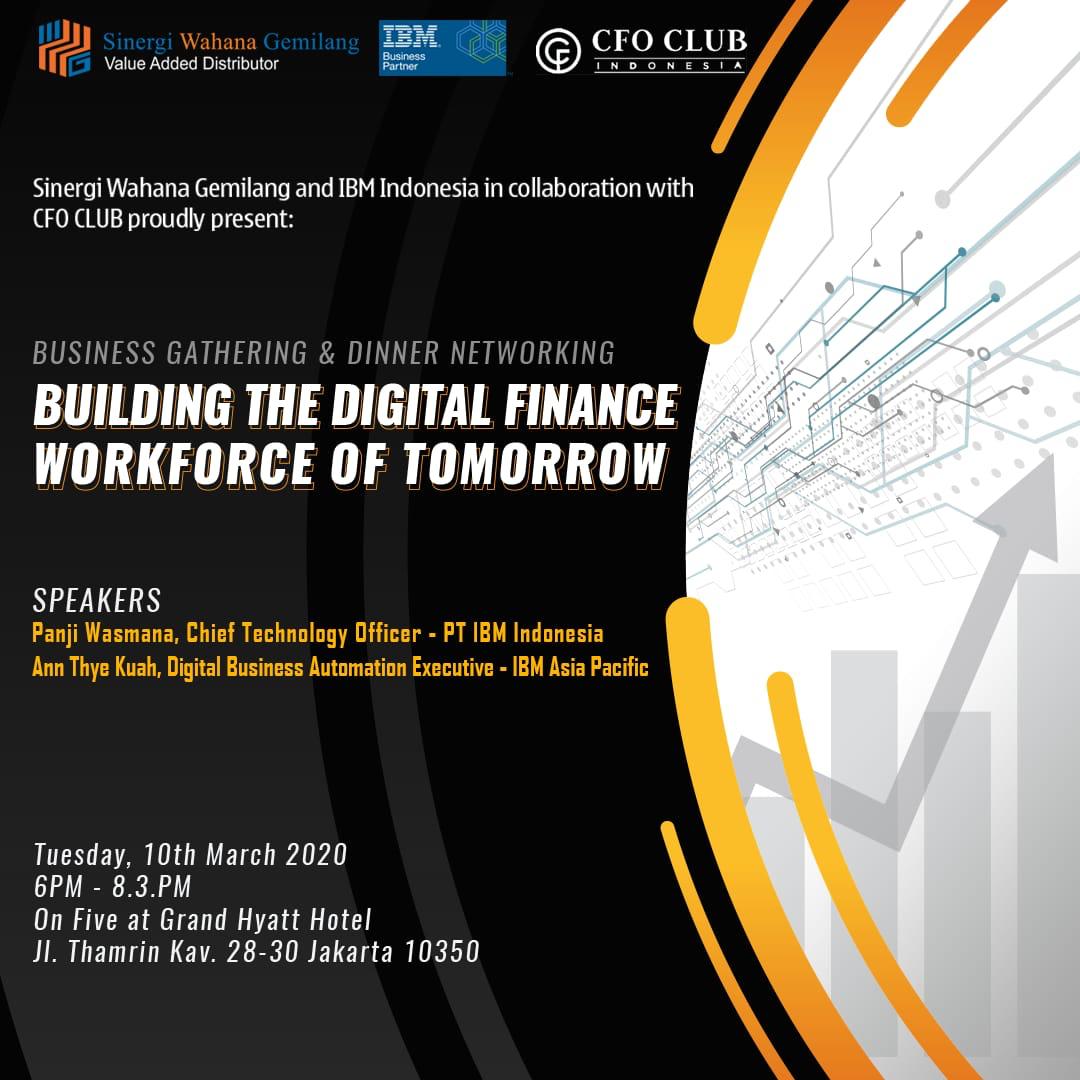 Upcoming Events
CFO Club March 2020 Event – Building the Digital Finance Workforce of Tomorrow
20200310 | 18:00:00-20:30:00 WIB
at Grand Hyatt Hotel - Jakarta
CFO CLUB March 2020 EVENT
Tuesday, 10 March 2020
18.00 to 20.30 
Grand Hyatt Hotel –  Jakarta 
Greetings from CFO Club Indonesia!
Sinergi Wahana Gemilang and IBM Indonesia in collaboration with CFO Club Indonesia proudly present Business Gathering and Dinner Networking discussing "Building the Digital Finance Workforce of Tomorrow". The event will be held on Tuesday, 10 March in Grand Hyatt Hotel, Jakarta 6:00pm to 8.30pm including dinner.
Please click on the link below to register. Note that we have limited seats. Register soon to avoid disappointment.
We look forward for your presence at this event.
For any inquiries, please feel free to contact Elin Jayanti – 08122574811
Click here for attendance list
Register