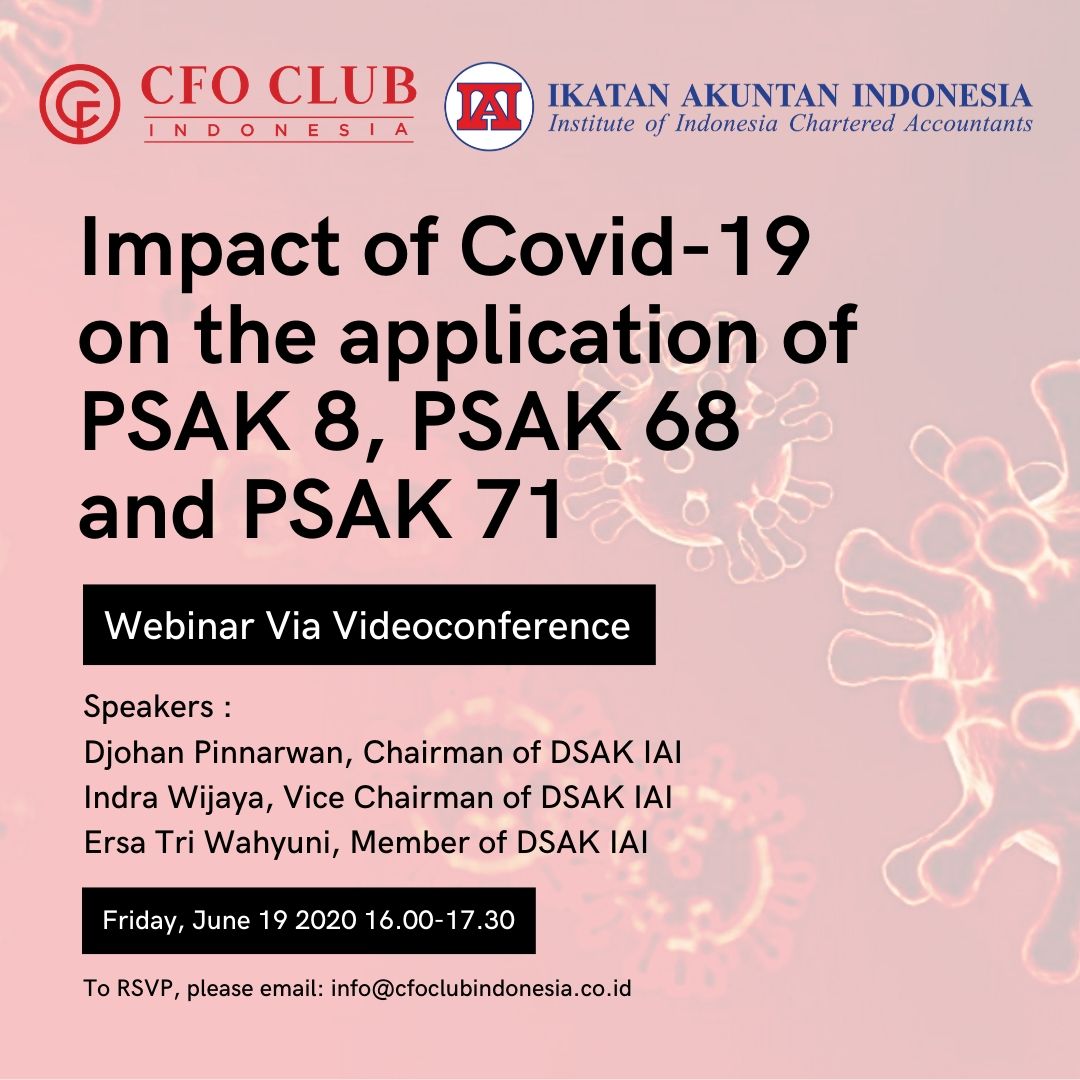 Upcoming Events
CFO Club June 2020 Webinar – Impact of Covid-19 on the application of PSAK 8, PSAK 68 and PSAK 71
20200310 | 18:00:00-20:30:00 WIB
at Grand Hyatt Hotel - Jakarta
CFO CLUB June 2020 WEBINAR
Friday, June 19 2020 | 16.00-17.30 WIB
Greetings from CFO Club Indonesia!
For the dissemination of the DSAK IAI press release, Covid-19 impact on the application of PSAK 8, PSAK 68 and PSAK 71 with CFO Club Indonesia.
Speakers from DSAK IAI :
Djohan Pinnarwan, Chairman of DSAK IAI

Indra Wijaya, Vice Chairman of DSAK IAI

Ersa, Member of DSAK IAI
If you're interested in joining please click on the link below to register. You will be given the link to join the webinar upon confirmation.
If you have any questions, please feel free to to contact Elin Jayanti – 08122574811.
We look forward to welcoming you to our session.
Click here for attendance list
Register