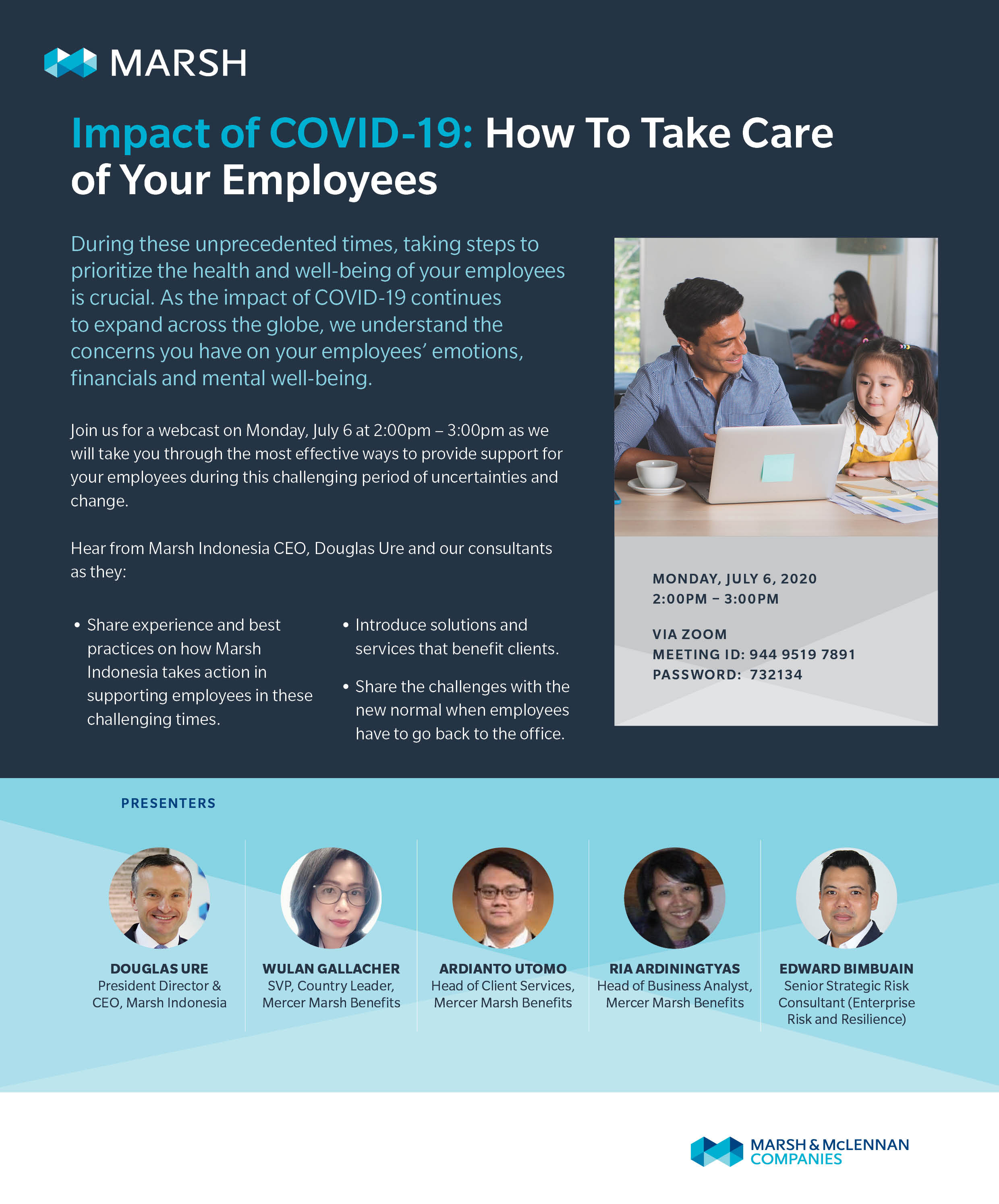 Upcoming Events
CFO Club July 2020 Webinar – Impact of COVID-19: How To Take Care of Your Employees
20200310 | 18:00:00-20:30:00 WIB
at Grand Hyatt Hotel - Jakarta
CFO CLUB July 2020 WEBINAR
Monday, July 6, 2020 | 14.00-15.00 WIB
Greetings from CFO Club Indonesia!
During these unprecedented times, taking steps to prioritize the health and well-being of your employees is crucial. As the impact of COVID-19 continues to expand across the globe, we understand the concerns you have on your employees' emotions, financials and mental well-being.
Presenters :
Douglas Ure, President Director & CEO of Marsh Indonesia
Wulan Gallacher, SVP, Country Leader of Mercer Marsh Benefits
Ardianto Utomo, Head of Client Services of Mercer Marsh Benefits
Ria Ardiningtyas, Head of Business Analyst of Mercer Marsh Benefits
Edward Bimbuain, Senior Strategic Risk Consultant (Enterprise Risk and Resilience)
If you're interested in joining please click on the link below to register.
If you have any questions, please feel free to to contact Elin Jayanti – 08122574811.
We look forward to welcoming you to our session.
Click here for attendance list
Register