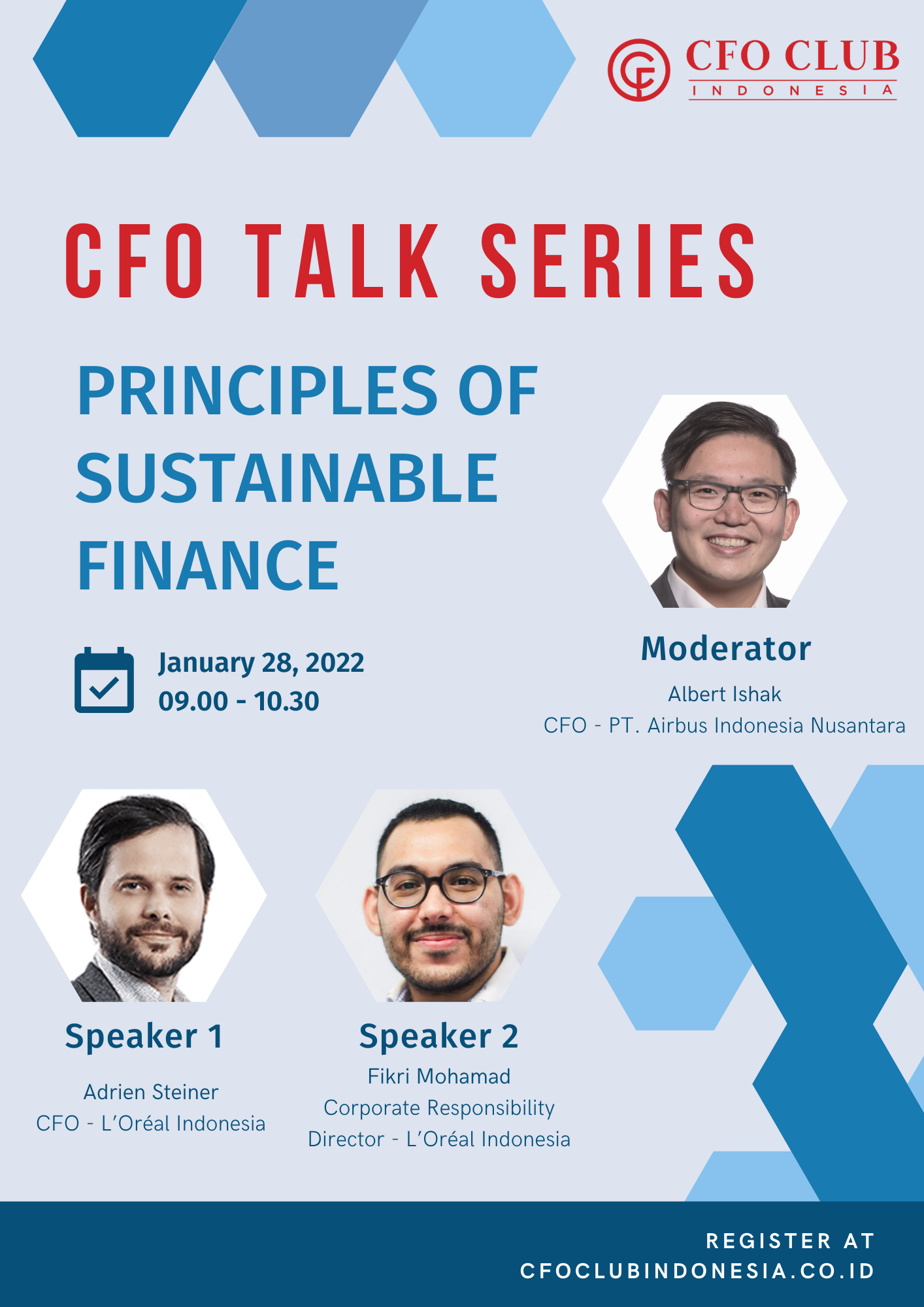 Upcoming Events
CFO Club January 2022 Sharing Session – Principles of Sustainable Finance
20200310 | 18:00:00-20:30:00 WIB
at Grand Hyatt Hotel - Jakarta
CFO CLUB JANUARY 2022 SHARING SESSION
Friday, 28 January 2022 | 09.00 – 10.30 Jakarta
Greetings from CFO Club Indonesia!
Companies are now more than ever asked to provide more extra financial information to assess the sustainability of their performance and their true impact on the planet & People.
In this sharing session, we will explain how Sustainable Finance put the CFOS in the driving seat and how CFOS can maintain the balance of Performance and Purpose.
If you're interested in joining please click on the link below to register.
If you have any questions, please feel free to contact Elin Jayanti – 08122574811.
We look forward to welcoming you to our session!
Click here for the attendance list
Register