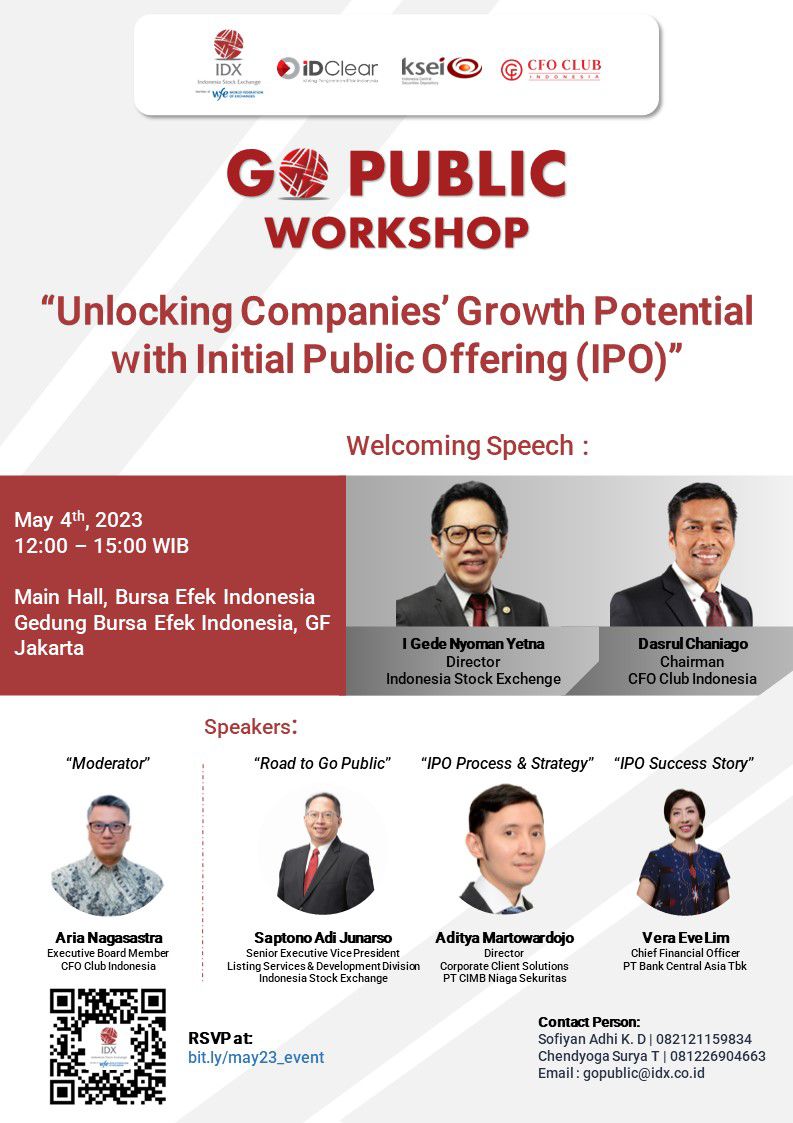 Upcoming Events
CFO Club Indonesia Event May 2023
20200310 | 18:00:00-20:30:00 WIB
at Grand Hyatt Hotel - Jakarta
CFO Club Indonesia Event May 2023
Thursday, 4 May 2023 | at 12:00 on Main Hall, Bursa Efek Indonesia
Gedung Bursa Efek Indonesia, GF
Jakarta
We would like to invite you to attend the special CFO Club Indonesia Event:
Go Public Workshop
"Unlocking Companies' Growth Potential with Initial Public Offering (IPO)"
If you're interested in joining please click on the link below to register.
If you have any questions, please feel free to contact Elin Jayanti – 08122574811.
We look forward to welcoming you.
Please register today to secure your spot.
Click here for attendance list (member)
Register