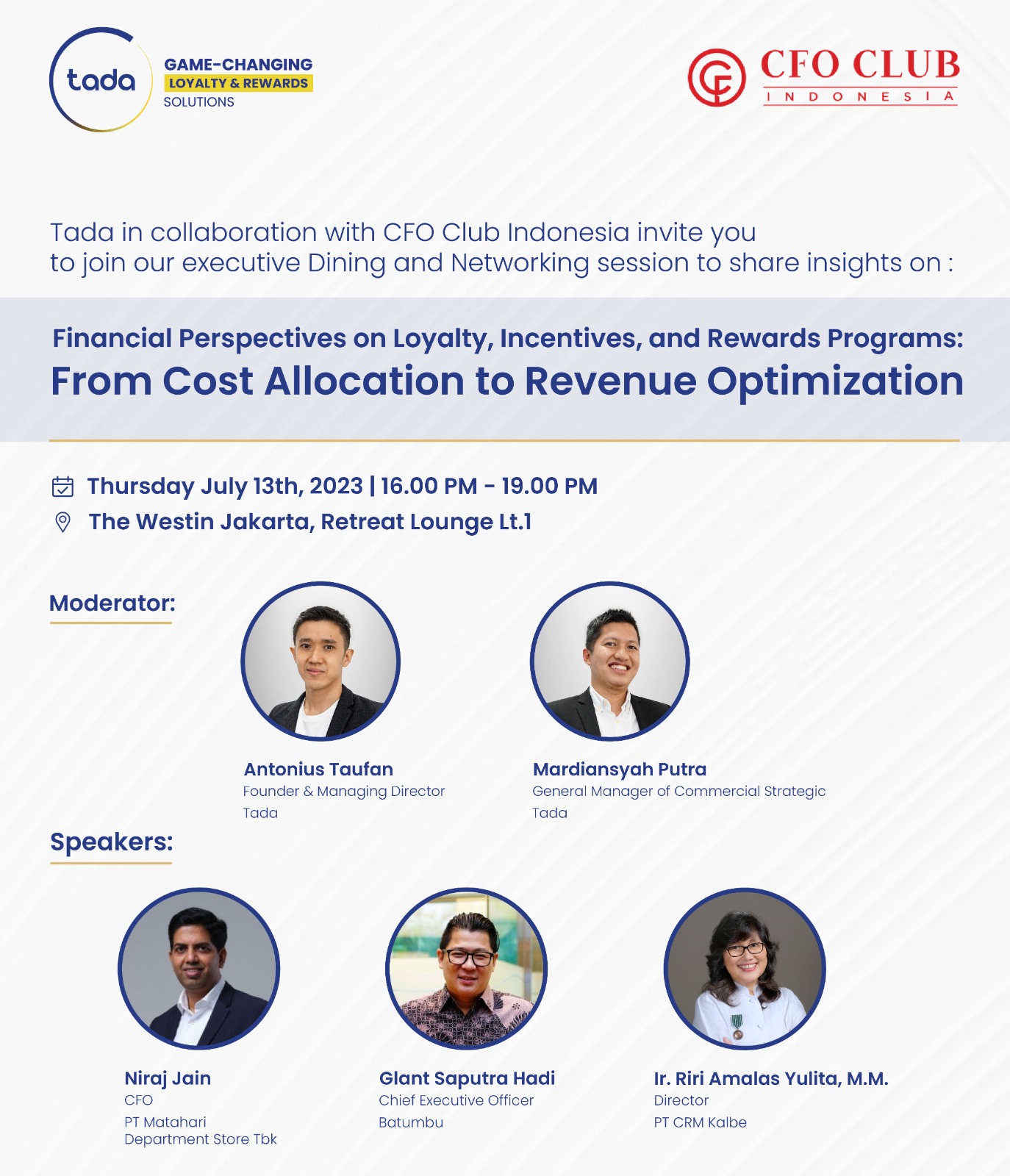 Upcoming Events
CFO Club Indonesia Event July 2023
20200310 | 18:00:00-20:30:00 WIB
at Grand Hyatt Hotel - Jakarta
CFO Club Indonesia Event July 2023
Thursday, 13 July 2023 at 16:00 – 19:00 WIB
The Westin Jakarta, Retreat Lounge Lt.1

We would like to invite you to attend CFO Club Indonesia Event:
Financial Perspectives on Loyalty, Incentives, and Rewards Programs: From Cost Allocation to Revenue Optimization.
Save the date!
Date: Thursday, 13 July 2023
Time: 16:00 – 19:00 WIB
Venue: The Westin Jakarta, Retreat Lounge Lt.1
Don't miss out on this exclusive opportunity to:
– Gain valuable insights into loyalty, incentives, and rewards programs from a financial standpoint.
– Discover cost allocation strategies and revenue optimization techniques.
– Network with industry experts and fellow CFOs.
If you're interested in joining please click on the link below to register.
If you have any questions, please feel free to contact Elin Jayanti – 08122574811.
We look forward to welcoming you.
Please register today to secure your spot.
Click here for attendance list
Register