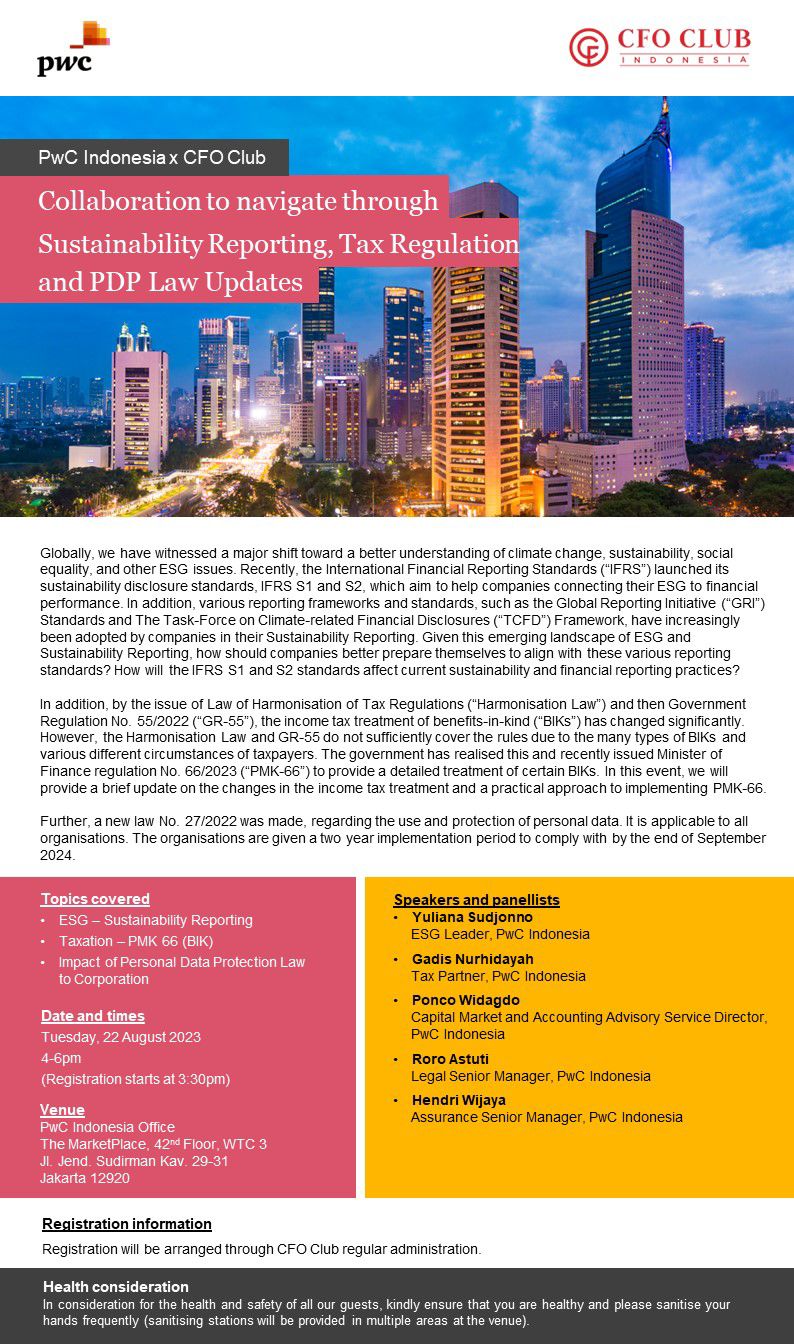 Upcoming Events
CFO Club Indonesia Event August 2023
20200310 | 18:00:00-20:30:00 WIB
at Grand Hyatt Hotel - Jakarta
CFO Club Indonesia Event August 2023
Tuesday, 22 August 2023 at 16:00 – 18:00 WIB
PwC Indonesia Office
The MarketPlace, 42nd Floor, WTC 3

We would like to invite you to attend CFO Club Indonesia Event:
Collaboration to Navigate through Sustainability Reporting, Tax Regulation and PDP Law Updates
Save the date!
Tuesday, 22 August 2023
4-6pm
(Registration starts at 3:30pm)
Venue: PwC Indonesia Office
The MarketPlace, 42nd Floor, WTC 3
If you're interested in joining please click on the link below to register.
If you have any questions, please feel free to contact Elin Jayanti – 08122574811.
We look forward to welcoming you.
Please register today to secure your spot.
Click here for attendance list
Register