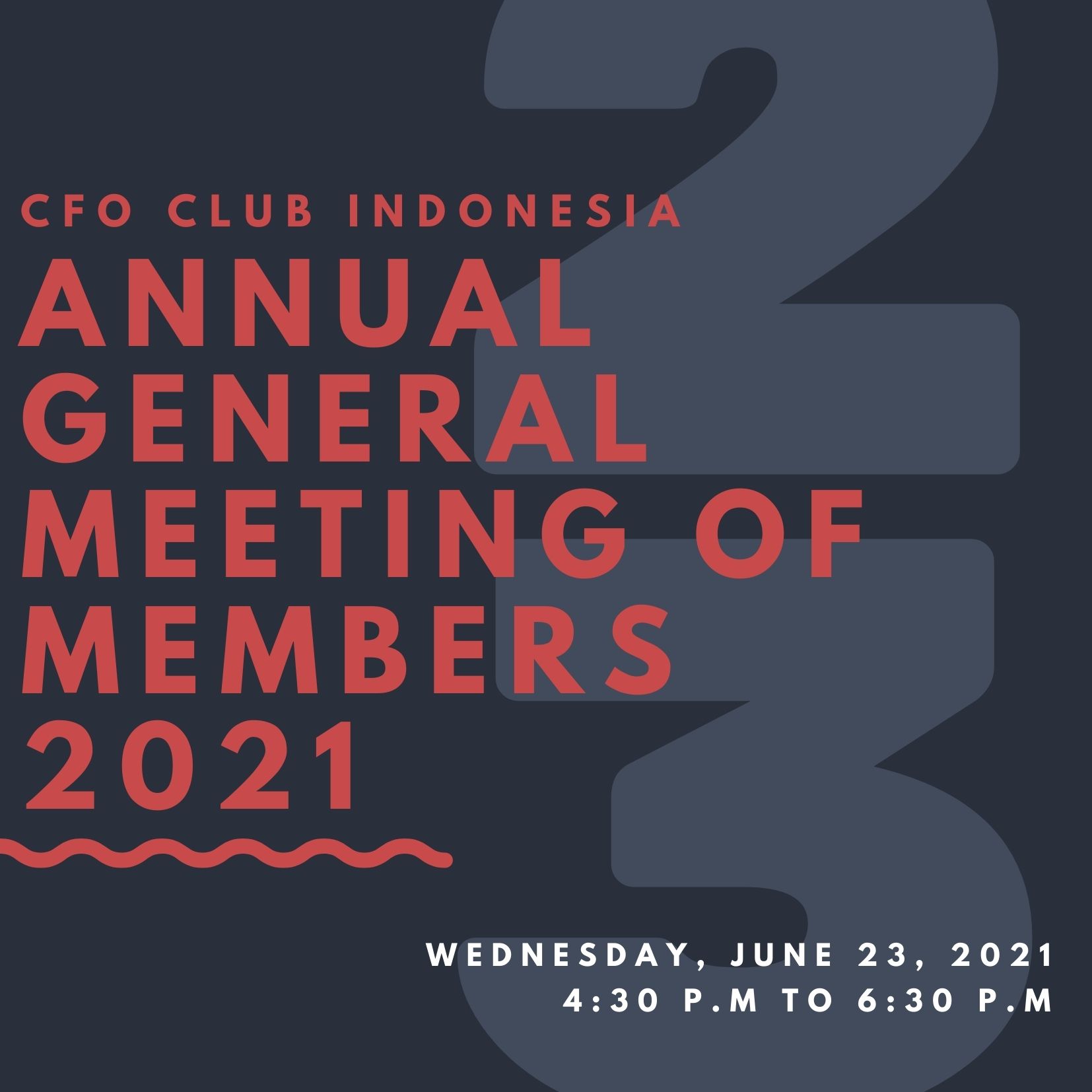 Upcoming Events
CFO Club Indonesia – Annual General Meeting of Members 2021
20200310 | 18:00:00-20:30:00 WIB
at Grand Hyatt Hotel - Jakarta
CFO CLUB INDONESIA
Annual General Meeting of Members 2021
Wednesday, June 23, 2021 | 4:30 p.m to 6:30 p.m
Greetings from CFO Club Indonesia!
We would like to invite you to attend the Annual General Meeting of Members ("AGMM"), to be held on:
Day/Date: Wednesday, June 23, 2021
Time: 4:30 p.m to 6:30 p.m
Venue: The meeting will be held virtually via Zoom, the link is to be provided separately leading up to the event date.
Please find attached the Invitation to Annual General Meeting, which includes a brief Agenda.
Please click on the link below to register.
If you have any questions, please feel free to to contact Elin Jayanti – 08122574811.
Stay safe in the meantime.
Kind regards,
Executive Board
Click here for Invitation GMM 2021
Click here for attendance list
Register