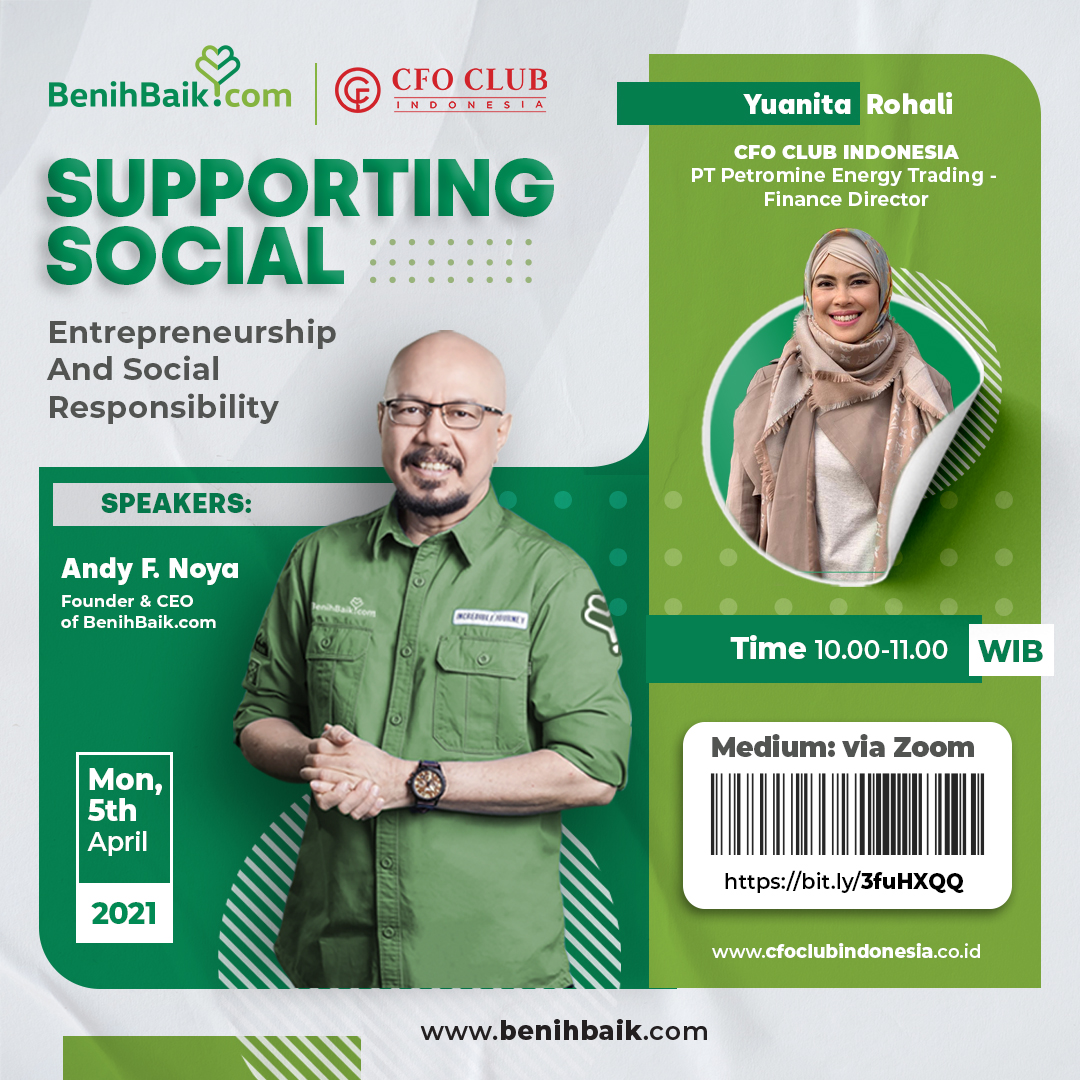 Upcoming Events
CFO Club April 2021 Webinar – Supporting Social Entrepreneurship and Social Responsibility
20200310 | 18:00:00-20:30:00 WIB
at Grand Hyatt Hotel - Jakarta
CFO CLUB April 2021 WEBINAR
Monday, 5th April 2021 | 10.00 – 11.00 AM (GMT +7)
Greetings from CFO Club Indonesia!
Inequality is the enemy of global society. Multi-stakeholder cooperation and collaboration is needed to overcome it. Social problems that exist in society may be caused by negative impacts arising from social inequality. One of the efforts that can be done to overcome this problem is by carrying out an initiative called a social enterprise.
Generally, Social Enterprise is a business model initiated by an individual or entity with social goals such as improving the quality of the community, environment and future generations.
Although the essence of every social enterprise has the same meaning, it takes different forms. The differences can be seen from the business model, the core business, the industrial sector to the social issues that are the focus. This makes it imperative for us to contribute to assist and support activities that have a social impact in order to create stable growth, income and socio-economic justice in Indonesia.
Key Speakers:
Event Moderator:
Yuanita Rohali – CFO Club Indonesia
If you're interested in joining please click on the link below to register.
If you have any questions, please feel free to to contact Elin Jayanti – 08122574811.
We look forward to welcoming you to our session!
Click here for attendance list
Register