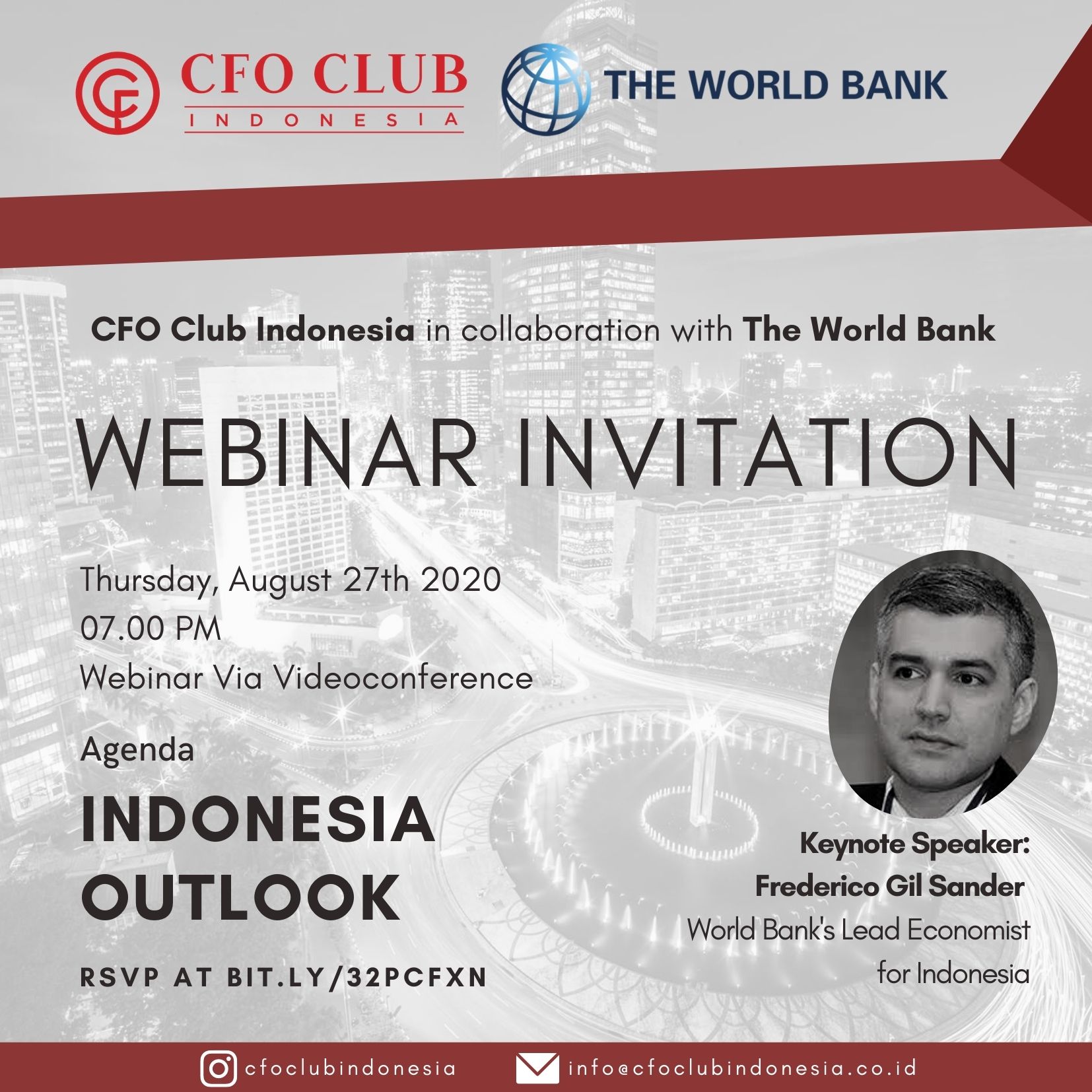 Upcoming Events
CFO Club 27th August 2020 Webinar – Indonesia Outlook
20200310 | 18:00:00-20:30:00 WIB
at Grand Hyatt Hotel - Jakarta
CFO CLUB 27th August 2020 WEBINAR
Thursday, 27 August 2020 | 07.00 PM WIB
Greetings from CFO Club Indonesia!
Mr Frederico Gil Sander, World Bank's Lead Economist for Indonesia would like to allocate his valuable time for CFO Club Indonesia and present Indonesia outlook on Thursday 27th August 2020 at 7PM.
Please reserve your time & join with us to have the insight from World Bank.
If you're interested in joining please click on the link below to register.
If you have any questions, please feel free to to contact Elin Jayanti – 08122574811.
We look forward to welcoming you to our session.
Click here for attendance list
Register