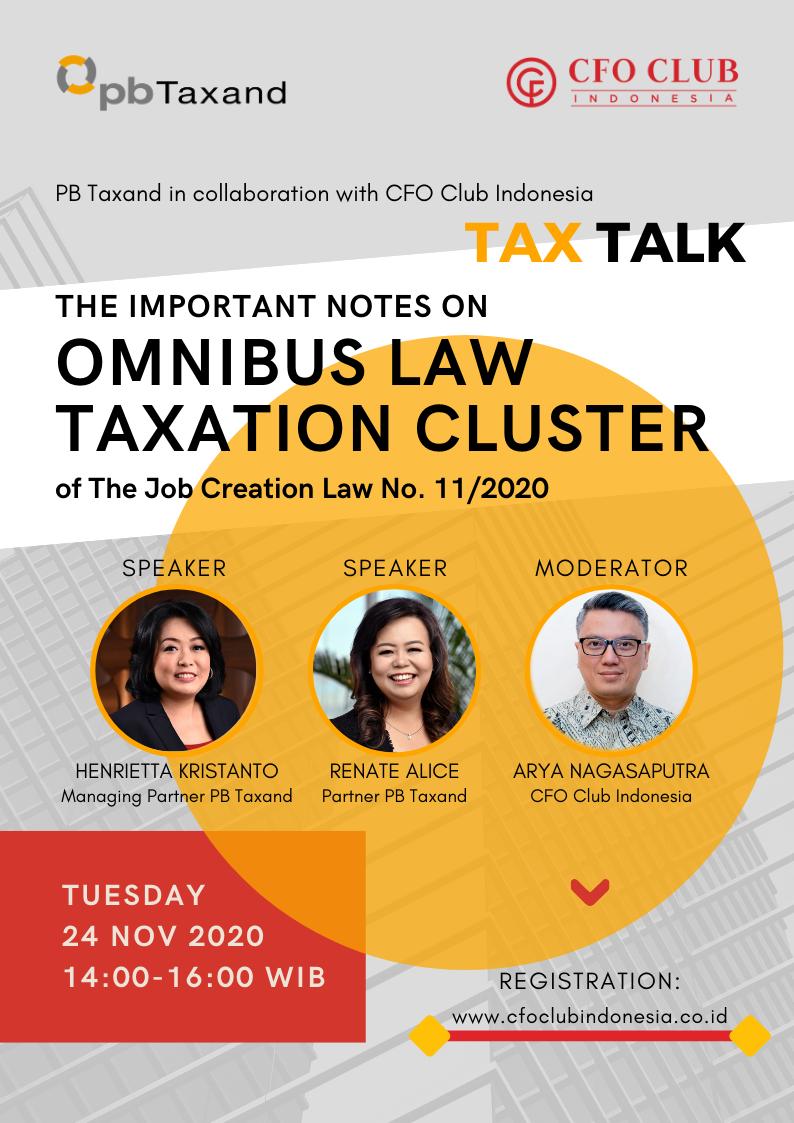 Upcoming Events
CFO Club 24th November 2020 Webinar – The Important Notes on Omnibus Law Taxation Cluster
20200310 | 18:00:00-20:30:00 WIB
at Grand Hyatt Hotel - Jakarta
CFO CLUB 24th November 2020 WEBINAR
Tuesday, 24th November 2020 | 14.00 – 16.00 WIB
Greetings from CFO Club Indonesia!
CFO Club Indonesia in collaboration with PB Taxand are inviting you to join:
Webinar THE IMPORTANT NOTES ON OMNIBUS LAW TAXATION CLUSTER
Tuesday, 24 November 2020
14.00 – 16.00 WIB
Join our webinar and find interesting updates on the current Job Creation Law No.11/2020 on Tax Cluster.
If you're interested in joining please click on the link below to register.
If you have any questions, please feel free to to contact Elin Jayanti – 08122574811.
We look forward to welcoming you to our session.
Click here for attendance list
Register