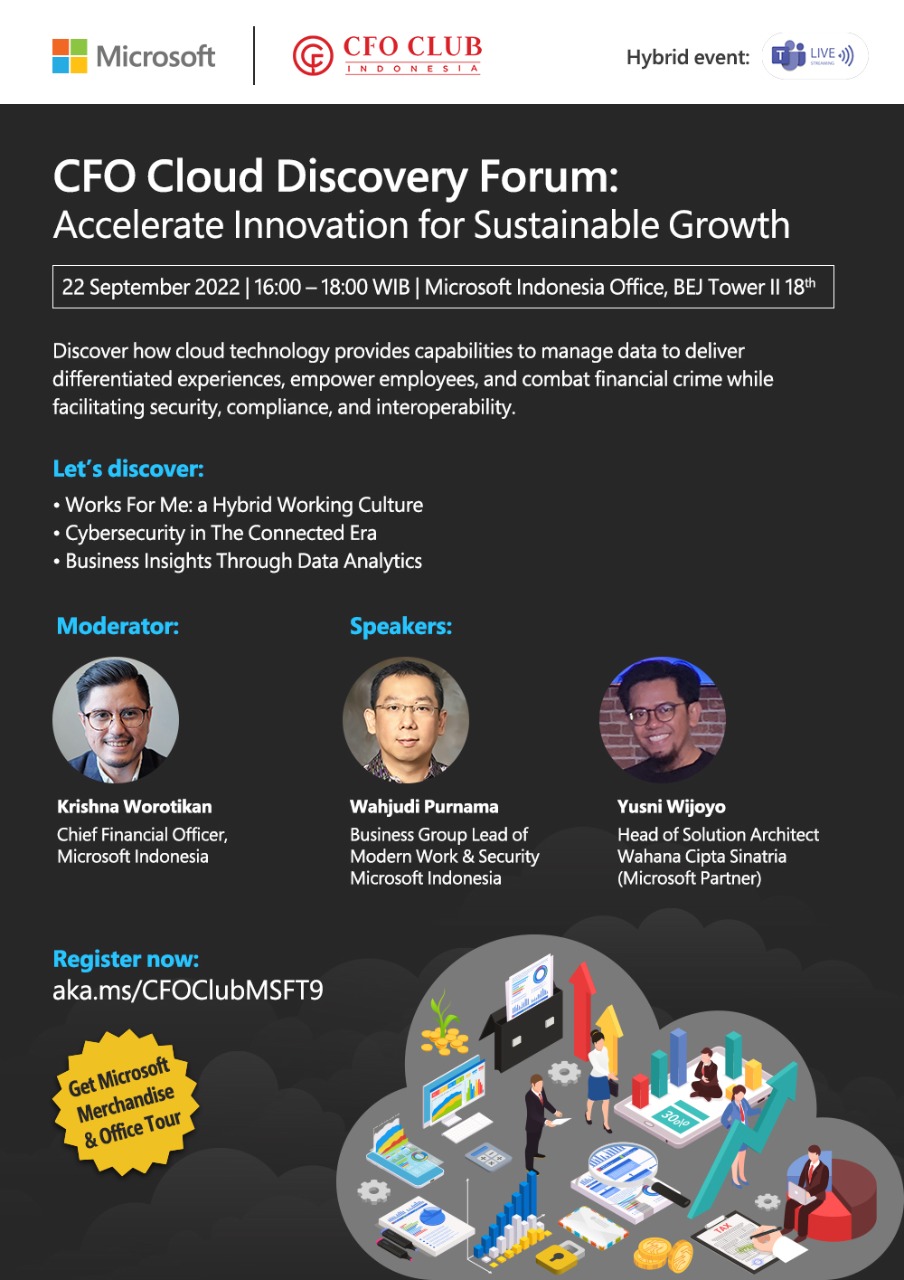 Upcoming Events
CFO Club 22nd September 2022 Forum – ACCELERATE INNOVATION FOR SUSTAINABLE GROWTH
20200310 | 18:00:00-20:30:00 WIB
at Grand Hyatt Hotel - Jakarta
CFO CLUB 22nd September 2022 FORUM
Greetings from CFO Club Indonesia!
CFO Club Indonesia in collaboration with Microsoft Indonesia cordially invites all CFO Club members for a forum :
ACCELERATE INNOVATION FOR SUSTAINABLE GROWTH
Thursday, Sep 22nd, 2022
from 16:00 – 18:00 WIB
on Microsoft Indonesia Office, BEJ Tower II 18th
If you're interested in joining please click on the link below to register.
If you have any questions, please feel free to contact Elin Jayanti – 08122574811.
We look forward to welcoming you to our session!
Register