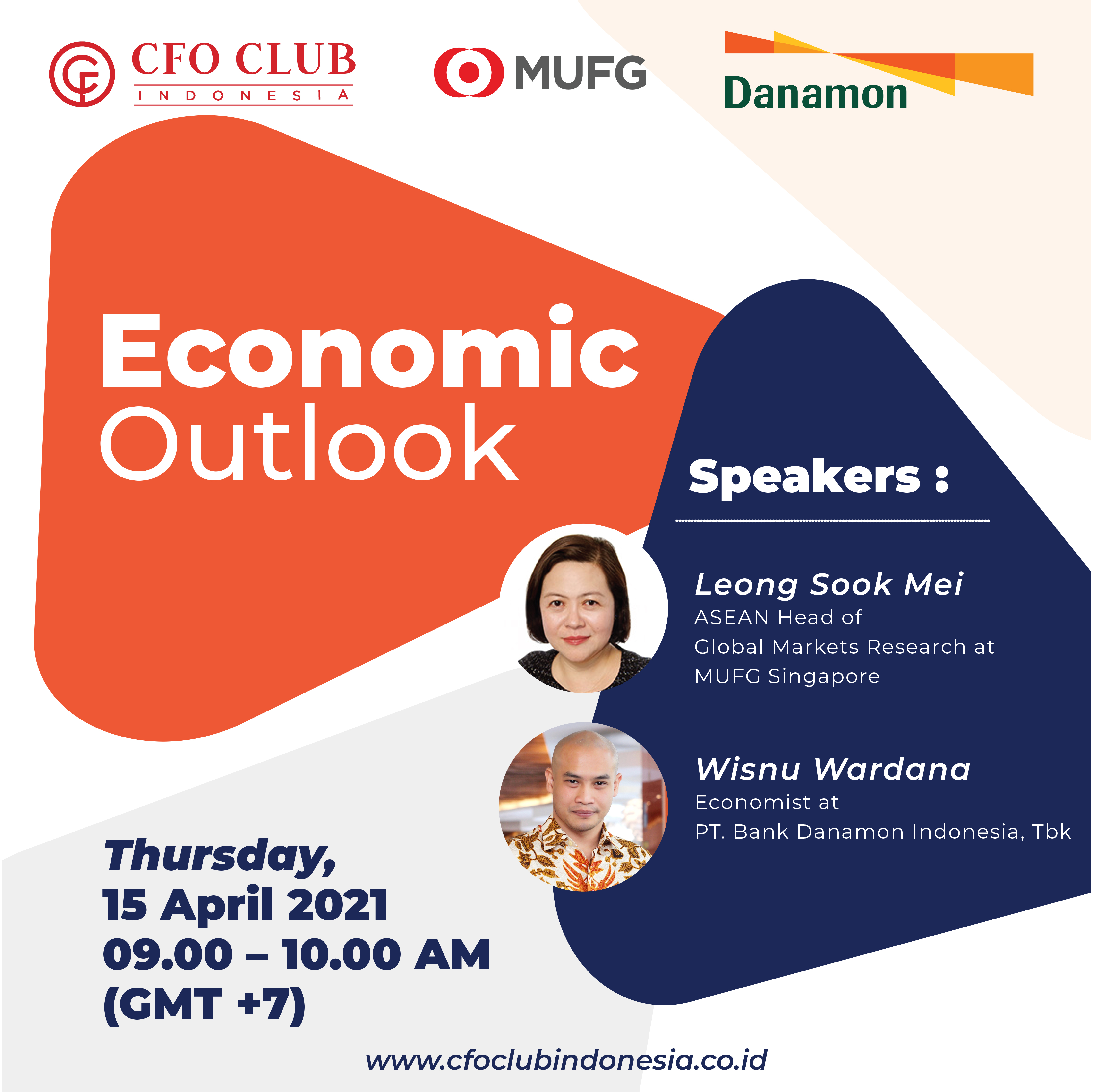 Upcoming Events
CFO Club 15th April 2021 Webinar – Economic Outlook
20200310 | 18:00:00-20:30:00 WIB
at Grand Hyatt Hotel - Jakarta
CFO CLUB 15th April 2021 WEBINAR
Thursday, 15 April 2021 | 09.00 – 10.00 AM (GMT +7)
Greetings from CFO Club Indonesia!
The global economy has shown signs of recovery as health protocols and vaccine distributions are promoted across the globe. Investments have flown sporadically towards all kinds of asset classes, including established capital markets. Trade pulses are vibrantly returning to many Asian countries, including Indonesia. This recent progress spurs optimism across various sectors. Having fiscal as well as monetary stimulus extended this year creates widespread confidence and hope. But the rising US Treasury yield environment has also elicited concerns of how it will impact G3 monetary policies and currencies. We will focus on rates and currency issues in this webinar on how the implications of global developments have on Indonesia's economic recovery, Indonesia rates and the rupiah.
Join us in this exclusive webinar especially dedicated to CFO Club Indonesia members with a distinguished panel:
Leong Sook Mei – ASEAN Head of Global Markets Research at MUFG Singapore
Wisnu Wardana – Economist at PT. Bank Danamon Indonesia, Tbk.
If you're interested in joining please click on the link below to register.
If you have any questions, please feel free to to contact Elin Jayanti – 08122574811.
We look forward to welcoming you to our session!
Click here for attendance list
Register