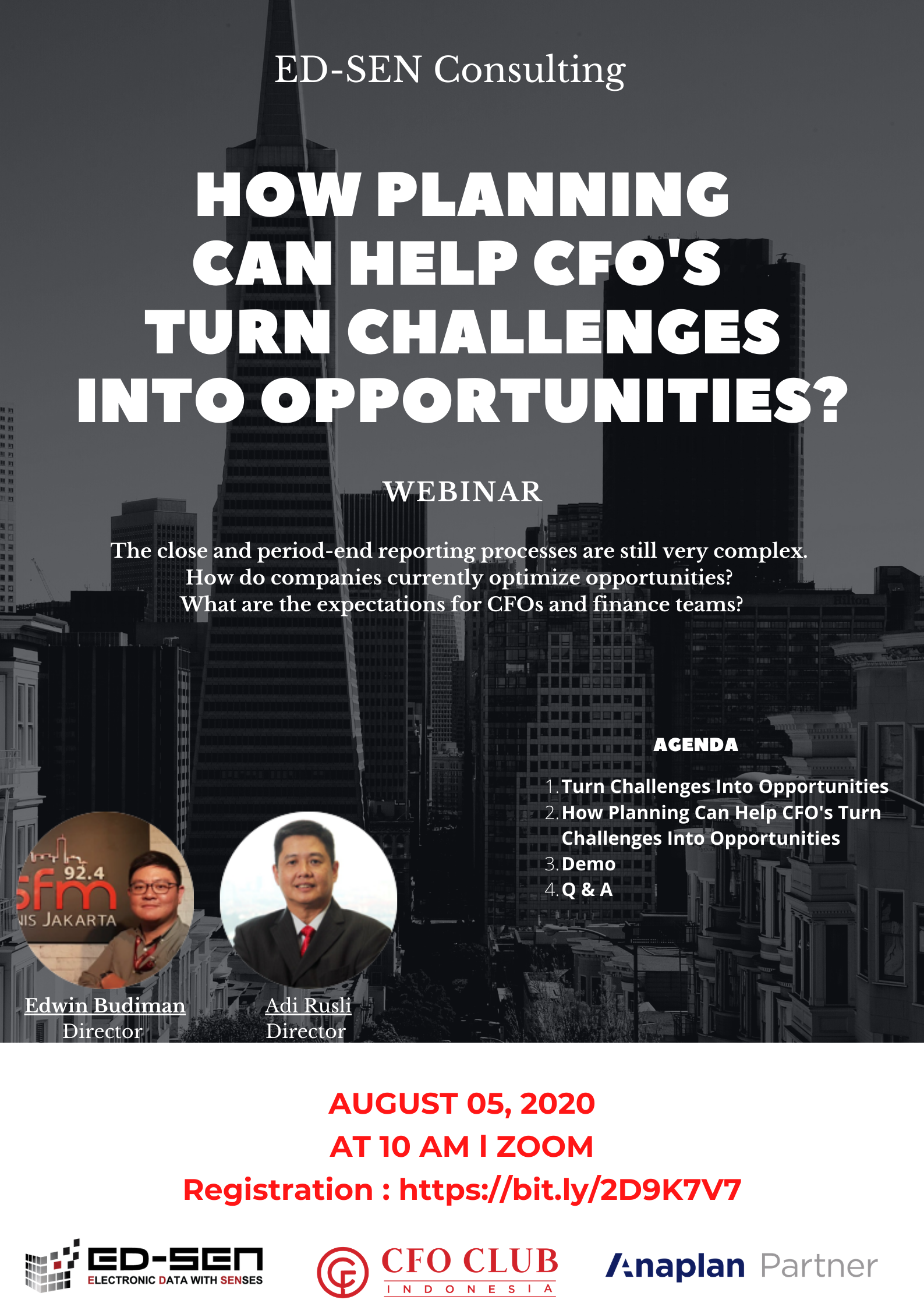 Upcoming Events
CFO Club August 2020 Webinar – How Planning can Help CFO's Turn Challenges into Opportunities
20200310 | 18:00:00-20:30:00 WIB
at Grand Hyatt Hotel - Jakarta
CFO CLUB August 2020 WEBINAR
Wednesday, 5 August 2020 | 10.00 am WIB
Greetings from CFO Club Indonesia!
Even before the COVID-19 pandemic, businesses were facing a plethora of social, economic, and technological challenges, as discussed in the last webinar. Yet change and uncertainty—while sometimes painful—can create new opportunities, as long as people and organizations have the agility to leverage change for the better.
This is particularly true for the finance function. CFOs must be prepared for both short-term and long-term uncertainty to fully understand and mitigate risk for their organization. This requires a fundamental shift: To become the strategic guide the business needs, finance leaders and their teams must embrace and accept continuous change as part of the new normal.
But how? In this webinar we will give you some key areas for finance leaders to change the challenges into opportunities using Planning
Presenters :
Edwin Budiman, Director EdSen Consulting
Adi Rusli, Director EdSen Consulting
If you're interested in joining please click on the link below to register.
If you have any questions, please feel free to to contact Elin Jayanti – 08122574811.
We look forward to welcoming you to our session.
Click here for attendance list
Register